Media Ad Group | MAG Marketing Network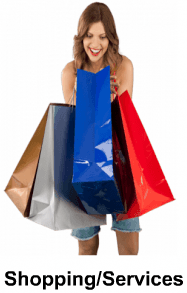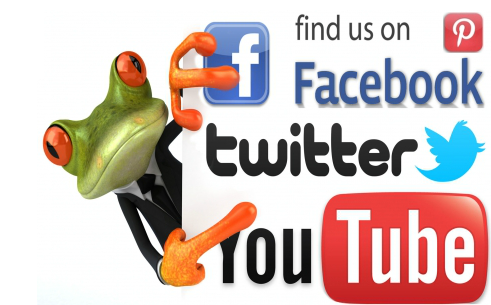 Empower Your BRAND Like A Corporate Giant
MAG Marketing Network is a division of Media Ad Group. We are an unconventional video production, employee education and marketing firm based in Morgan City, LA.  Our Goal is to become partners with our members, not just vendors, and we work best when we work with you, not for you. MAG provides different levels of marketing campaigns, educational programs and membership plans for local, regional, national and global brands. 
We take a collaborative approach to creating affordable marketing solutions with on/offline content syndication campaigns that fit your goals, not ours. We are constantly striving to improve our network which now includes educational video tutorials to keep your staff in check.
Simplicity and Instant Gratification is the Key to a Complex World
Our local community marketing program is very simple.  We provide affordable marketing opportunities for our partners as a group rather than marketing one business at a time. By promoting local merchants as "SAVE MONEY" community partners, we are able to increase exposure at a reduced cost as well as increasing conversion rates by pooling offers to the consumer "with instant incentives" yet keeping brand identities intact.
| | | |
| --- | --- | --- |
|  Our Network Affiliate Program |  Expand Your Brand Programs |  Subscribe  to Our Cooking Shows |
| | | |
Team Work Makes The Dream Work
All of our marketing campaigns begin with one main ingredient…Freelance PARTNERS!  Here is where we change the game for our business associates. Our extensive on/offline marketing presence would be out of reach for most businesses since it would require a full time administrative team and a large marketing budget to operate and reach all the areas we engage in. Everyone benefits from our established network. Now,  you can have your own in-house ad agency than fits your needs..
We provide different programs to meet any size budget.  Our standard program includes targeted exposure on Local Search Engine results, Social Media broadcast, Local Hotel campaigns, "Save Money Campaigns" as well as on our Community Digital Signage Network.  We have now implemented training video tutorials for our partners. Making more sales doesn't help the bottom line if the staff is not doing their part to help retain profits and keep customers happy!
As a membership driven community marketing network, we provide multiple entry points to our members multimedia presentations.  From Mobile & Web-based Platforms to offline venues, we get our members massive exposure with content syndication. We even provide free marketing for Local Area Hotels to capture the visitors coming to the area.  As part of our relationship with these major Hotel brands, the Hotel allows our marketing material to be exposed to the guest that are branded to our partners in the area with a "Call to Action" incentive.    

"Helping Kids in the Community" campaigns for local area businesses.
The pilot program will be geared toward labeling a local business as a community sponsor of a "Helping Kids in the Community" program versus just another advertiser pitching products and services. The main scope of the program is geared toward Restaurants, Automotive Dealerships and other local businesses with emphasis on sponsoring community events for a variety of youth programs like saving money while cooking healthier recipes, sporting events and other goodwill activities with video productions and Social Media exposure. 
More information coming soon!
 _____________________________________________________________________________________________________________________
Tools, Services and Programs
| | |
| --- | --- |
| | DiscountBomb.com | We have developed a new incentive platform from the ground up which allows any kind of business complete control of offers (in real time) while allowing the consumer a selection of various offers/up-sells (up to 10). Rewards Points are given to the consumer that can be used for perks from our reward point redemption page. |
| | SocialMAXorg | Our Massive Social Media Presence includes 6 business profiles on Twitter. We utilize state of the art tools to engage with potential customers in geo-targeted areas to generate marketing exposure for all of our members to benefit from. We use this brand to assist with our marketing efforts on Facebook, Pinterest, Google Plus and Twitter as well as offline marketing campaigns. We have over 100,000 social media connections on our established profiles and connected to over 20,900,000 professionals on Linkedin. |
| | MAG Video Productions | In Today's marketplace video is a must have for any size business. We have simulated videos (produced from images and stock video footage) that start at $299 which includes professional studio quality voice-overs, special effects and branding. We also offer on-site video productions starting at $1198.00 for our members. Contact us if you have a special project in mind.  We have experience in safety/training tutorials, infomercials and product demonstrations. |
| | Cajun TV Network | is Media Ad Group's own Cajun Oriented Video platform featuring Food and Fun Louisiana Style. Our own 9 year old Chef in the making "Cooking With Kade"  along with TV Personality and Food writer for the Time Square Chronicles "Cajun Ken" based in New York is designed specifically for food manufactures to "Expand Your Brand" with a variety of media venues as well as Social Media campaigns. |
| | Profit Solutions | Join the MAG Broadcasting Network and Generate Recurring Revenues with YOUR HDTV! Become an Affiliate on our Digital Broadcasting Network.  Train your staff with educational content every morning before opening and make money while marketing your products and engaging with the most important people in the world…YOUR CUSTOMERS! |
Community Marketing Programs 

Designed Speci

fically For
 "THE NEW ECONOMY"
Our Incentive platform offers a

"TAKE ACTION"

component to all your marketing campaigns with packages starting at $99.00 a month that includes on/offline marketing assistance. As a business member, your establishment can offer consumers a selection of incentives that are in your control …. read more
| | |
| --- | --- |
| We utilize multiple profiles, channels and platforms to engage with today's consumer – Our Network integrates traditional media with modern social communications to create impressive results both On/Offline …. read more | |
| | |
| --- | --- |
| | Today's Consumer is utilizing handheld devices to search for goods, services, check social media engagement and watch videos. A local business not utilizing mobile is losing customers …. read more |
We publish Local

"Save Money and Entertainment"

directories along with

"Freebies Certificates"

as part of our marketing mix. MAG provides multiple entry points to our local community marketing campaigns …. read more