"THE NEW ECONOMY"
On/Offline MARKETING NETWORK
Tools and Marketing Programs for TODAY!
75% of Advertising Campaigns are a Failure
Why? because of "No Call To Action"
Most marketing campaigns forget about one critical component of what really creates consumer engagement in "The New Economy"!
We call it the "Human Conditioning Factor"
Everyone has been conditioned to look for a sale, discount, closeout or some incentive to take action in today's marketplace. We have the tools that put the business in complete control of consumer engagement and won't cause you to give away the farm.
What makes us so different? We are a new network marketing provider that monitors marketing trends as they develop both on and offline. We provide an array of modern technological services to our business members that get your establishment in the SPOTLIGHT on local search results, social media platforms and engages consumers on handheld devices (where most of the buyers are REALLY SHOPPING TODAY!)
Are You Where The Buyers Are NOW SHOPPING?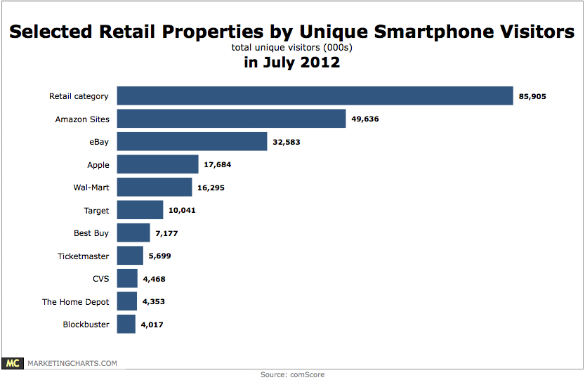 TOOLS and PROGRAMS Designed For Marketing in "THE NEW ECONOMY"
We are the developers of DiscountBomb.com. Unlike conventional Deal of the Day programs that leave the merchant hoping to achieve customer retention, our program allows the merchant options to get more sales from a consumer that is already a customer while attracting new customers to engage in your business.
Conventional old school coupons are for the most part outdated. When it comes to finding deals online, today's consumer is seeking instant gratification. We provide the business with modern marketing technology that allows participation not only online but also on hand-held devices!
When DiscountBomb.com was developed, the main objective was to make certain it was a Win-Win incentive platform that would allow the merchant complete control of offers (in real time) while allowing the consumer a selection of various offers (up to 10) from each merchant.
Not only does this unique program provide the consumer with a selection of offers but also a chance to win free gifts by our system generated prize codes (odds of winning are determined by management). The Prize code is sent to mobile devices/printed from a PC that must be checked at the merchant's establishment. In other words, this creates a dual hook "take action" conversion tool for a business to get customers in the door and keeps them engaged in more incentive offers going forward.
We have new updates now implemented to our incentive program that include push notifications to our mobile app (instant alerts to Smartphone screens). While our developers were performing the major update, we implemented a rewards program as well.
The consumer will not only download the free app from various "save money" marketing campaigns, but also by promoting with various on/offline marketing methods. Select merchants will have prize boards where iPads, Gift Cards, and other prizes can be won instantly when the offers are redeemed.
Our Incentive Program starts at $199 per month: http://discountbomb.com/sales/
 On/Offline Marketing Network
Automotive Marketing Programs; Reputation Management, VSEO, Craigslist Posting, Microsites, Social Media Broadcasting, Mobile Marketing and MORE!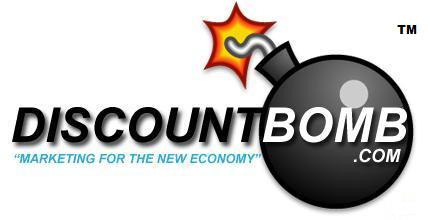 Why DiscountBomb.com? Our Incentive Platform offers a "TAKE ACTION" component to all your marketing campaigns. As a business member, your establishment can offer affordable Freebies/Deals/Prizes that are in your complete control and are delivered to the consumer's handheld device instantly.
According to a recent eMarketer report, "92.5 million adults will use coupons in 2012, and nearly 50% of them will be Internet users." If you can't offer your customers an incentive for doing business with you, there is a good chance they will look, and possibly find, a better deal elsewhere!
DiscountBomb.Com is our Flagship Program. This tool integrates in your present marketing campaigns as well as our own traffic sources. We also have a large selection of banners, buttons or links to install on your own website and on/offline marketing materials to turn visitors into action taking CUSTOMERS!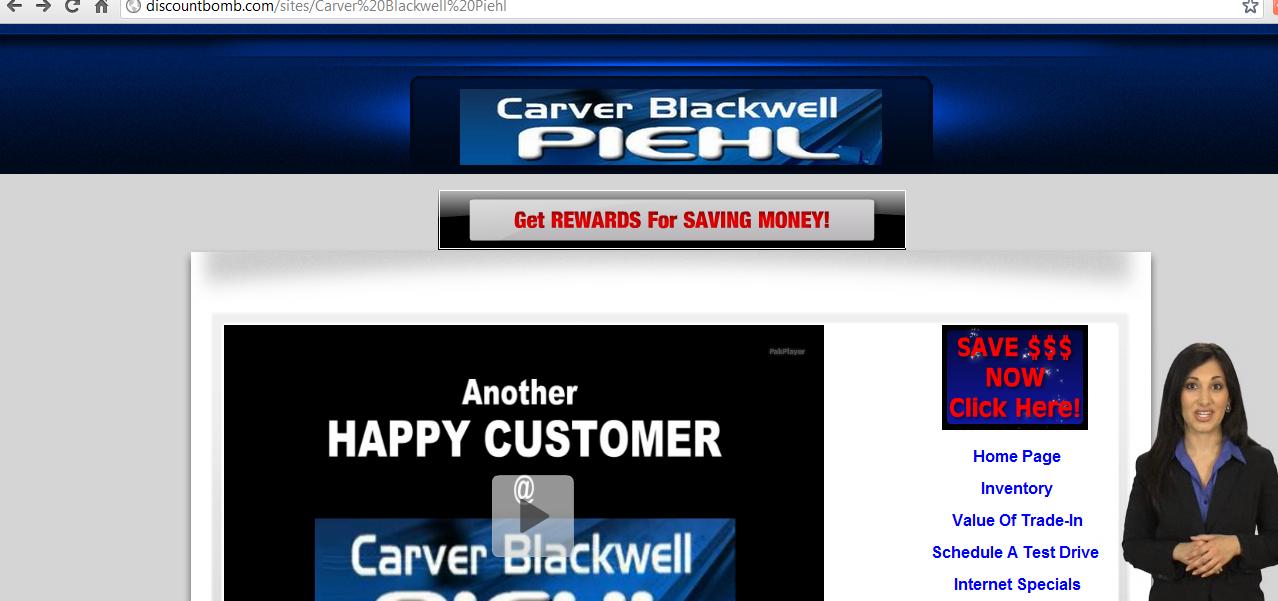 Free Sales Page For All DiscountBomb Business Members
Consumers don't engage in your business unless you are explaining what your business is going to do for THEM. So say it here with video!
Each merchant account on DiscountBomb generates a custom microsite for our business members. This "Take Action" page can be presented to the consumer in a variety of ways.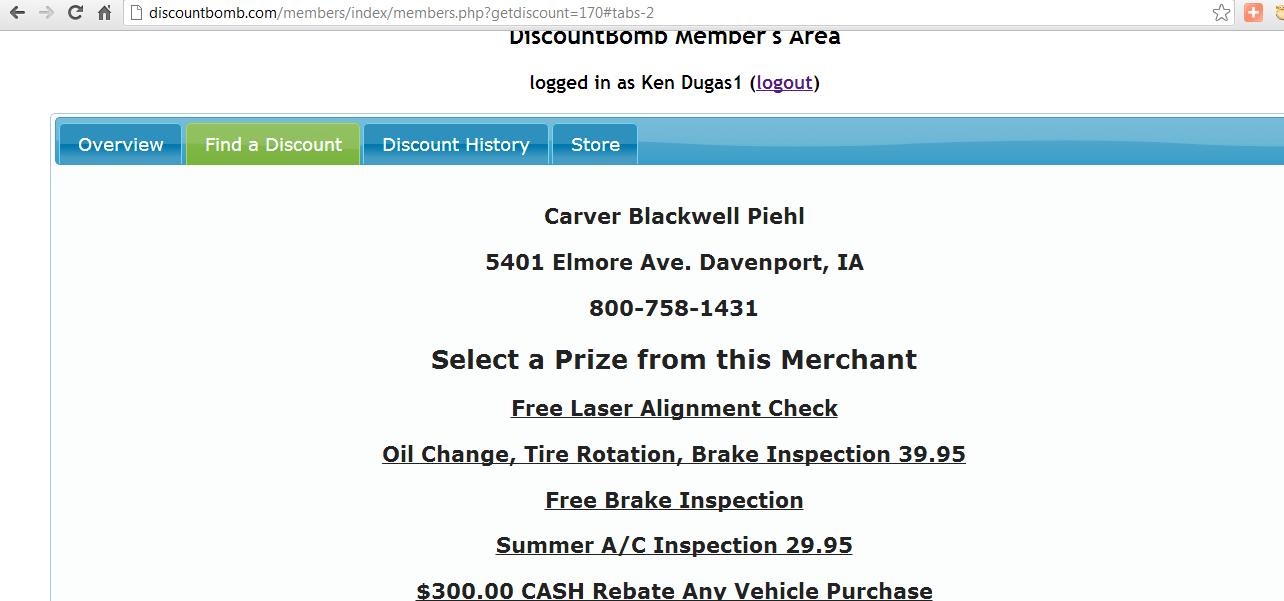 DiscountBomb is a LEAD Converter!
Our Incentive Platform works in conjunction with all other mediums. Get your existing customers to spend more money plus get potential customers to TAKE ACTION on your marketing efforts.

Add custom incentive offers to all your marketing campaigns for increased conversions and maximize your ROI! Get Better than the Normal 2% Conversion Rate! Add a "TAKE ACTION" component to all your marketing NOW!
You have real-time access to the analytics of your marketing campaigns. Waiting for final results only to realize your advertising didn't perform is a thing of the PAST!
Quit Wasting MONEY!
PRICING PACKAGES FOR AUTOMOTIVE DEALERS
10 Microsites with Lead Converter @ 199.00 (1990.00)
Video Indexing (3) New with 2 Market Areas Included every month
Craigslist Posting 1 region w/repost every 48 hrs (495.00)
DiscountBomb Deluxe Incentive Program Included
Targeted Twitter Broadcast on 2 Business Accounts 5 Days a Week (300.00)
Reputation Management Program included (separate incentives/perks not supplied)
Total monthly charges for Massive Exposure $2785.00
For Premium Program (Major Insured Prize Program ) add 499.00 per month plus Prize policy
25 Microsites with Deluxe DiscountBomb lead converter @ 199.00 (4975.00)
Video Indexing (5) New Videos in 4 Marketing Areas included every month
Craigslist Posting 1 region w/repost every 48 hrs (495.00)
DiscountBomb Deluxe Incentive Program Included
Targeted Twitter Broadcast on 2 Business Accounts 5 Days a Week (500.00)
Reputation Management Program included (separate incentives/perks not supplied)
Total monthly charges for MAXIMUM PERFORMANCE $5970.00
For Premium Program (Major Insured Prize Program ) add 499.00 per month plus Prize policy
We Provide 2 Levels of Visitor "TAKE ACTION" Lead Converters