PROFIT SOLUTIONS
Your HDTV Just Became A Valuable Business Tool!
We Don't Just Provide Marketing For Your Business. We Provide 

Solutions to Increase Profits

!
Your HDTV can now inform, educate, entertain and advertise at your establishment plus become a new found profit center
You can now have your own broadcasting station to deliver multimedia content on your existing HDTV with just a WIFI connection.  While many different media players are available today, we actually develop a private broadcasting station for each establishment that can convert a TV into a digital billboard on steroids.
PLUS Reach Online Consumers on our Established Social Media Profiles!
[svpGlobalVideo v=10]
$399 Setup and only $199 a month per rooftop converts your TV into A Valuable Business Asset 
*Train and Motivate Your Staff On Your TV Before Business Hours
* Advertisers Will Visit Your Restaurant More Often
*Get On/Offline Brand Exposure and Marketing 
*TV Becomes New Source of Revenue
(Make up to 25% recurring income on the Ads)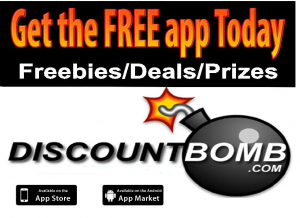 Increase conversions rate on all your marketing with a DiscountBomb account (Included)!  Listing on our merchant directory. DiscountBomb App (give your customers up to 3 incentives), also get a free micro-site linking to your Website, Facebook page, We will randomly post your business on our own Facebook pages, Pinterest accounts, Random Tweets and Re-Tweets to 70,000+ Twitter followers, Random Posts on our "Save Money and Entertainment" blogs. 
MAG MARKETING NETWORK ONLINE PRESENCE
Pinterest:

42

00 Followers 110 Boards
Facebook: 

Multiple Pages with over 10,000 Connections
Twitter Followers:

 @mediaadgroup 

12,000, 

@socialMAX 

26,000, 

@discountbomb 32,000,

@cajuntvnetwork

4,900
YouTube:

 Multiple Business Channels with Thousands of Views, over 5000 Top Ten Search Results
LinkedIn:

 4500 Connections linked to over 18,600,000 Business Professionals with over 500 Endorsements
Plus Blogger, Google Plus and MORE!
Branded Video For Localized Search Engine Indexing Included
---

 Being a MAG Network Affiliate is like having a part-time assistant to improve your operations and assist with online marketing that is available on multiple devices for as little as $6.63 A Day!
All Content On Our Broadcasting Network Gets ONLINE EXPOSURE!
(Houma Region Examples, we develop localized campaigns anywhere is the U.S.A)
1- Facebook posting on our "Save Money Houma" page https://www.facebook.com/SaveMoneyHouma
2- Our "Save Money Houma" Blog to get your business ranked on Google http://savemoneyhouma.blogspot.com/
3- DiscountBomb.com Intro merchant account with free microsite and mobile app (Example) http://discountbomb.com/sites/VooDoo%20BBQ 
4- Twitter post to 70,000 + followers on @discountbomb @mediaadgroup @socialmaxorg @savemoneyhouma @cajuntvnetwork linked to your content on the blog.
5- Pinterest post http://www.pinterest.com/mediaadgroup/save-money-houma/ and a board we generate for your business.
[svpGlobalVideo v=11]
Restaurant Employee Education Example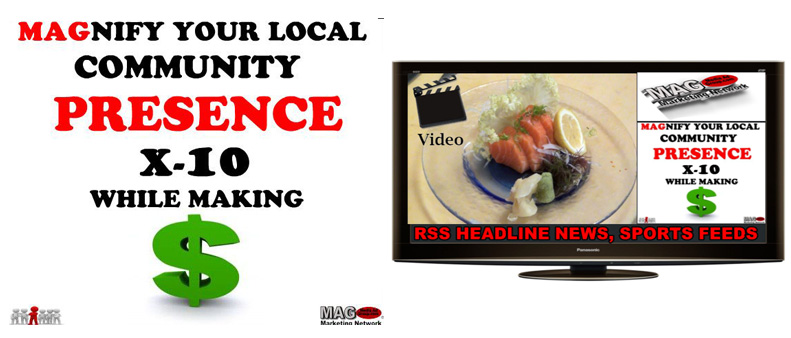 Are You Ready To Network With Other Business Members In The Community YET?
It's Called

LEVERAGING

In "THE NEW ECONOMY"
10% is Automatically Paid to the Host Location on Non-Member Advertisers
Additional 15% Commission Paid to Host Location that recruit Advertisers
Your Marketing is shared with other Network Locations when available
Ability to utilize your TV as an Employee Training Center every morning
Your Social Media post are Amplified Randomly on our channels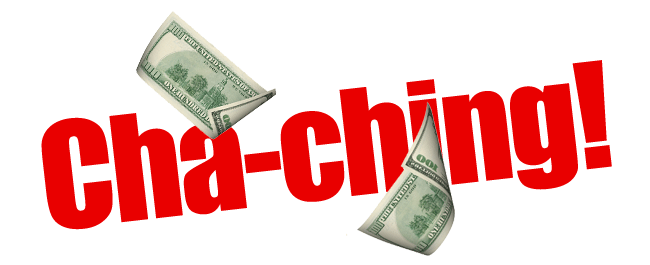 Want

FREE

Marketing Plus Recurring Income? Here Are The FACTS!
10 Advertisers spending $100 per month = $1000.00
$1000 x 10% = $  100.00
$1000 x 25% = $  250.00
20 Advertisers spending $100 per month = $2000.00
    $2000 x 10% = $ 200.00   
 $2000 x 25% = $ 500.00
40 Advertisers spending $100 per month = $4000.00
   $4000 x 10% = $  400.00   
$4000 x 25% = $1000.00

One Time Fee For Screen Network with your In-House Marketing Content
Your HDTV Set-Up as Broadcasting Station on our Network (equipment, station development included)
Simulated Video w/ 10 Images/Titles for silent viewing, Branding (On-Site Video Production See A La Carte under Membership Plans and Pricing)
Your Advertising on 3 Screen Network Locations (Square Division) with a "Call to Action"
10% Revenue Sharing on outside advertisers – Optional Extra 15% Easy Referral Program
Add New Content to Your Digital Signage Anytime… $5 for your Images, $25.00 For Images we create

Add as many TV's as needed for $150.00
$399.00 is for the Complete Setup of 1 HDTV that will get you up and running within 10 days!



Summary Of Profit Center Program  
ROI with Only 20 Advertisers @ $100.00
Profit Center Revenue at 10%                 $200.00
Monthly Fee                $199.00
Employee Training            $0.00
Maintenance Cost             $0.00
Internal Marketing           $0.00
Administrative Cost          $0.00
Floor Space                  $0.00
Food Cost                    $0.00
Labor Cost                   $0.00
Hosting Content Fees         $0.00
New Product Marketing        $0.00
Social Media Marketing       $0.00
Utility Cost                 $8.00
Local Community Content                     Priceless
Net Profit       $-6.00 per month after membership dues
Profit Center Revenue at 25%                 $500.00
Monthly Fee                $199.00
Employee Training            $0.00
Maintenance Cost             $0.00
In-House Marketing           $0.00
Administrative Cost          $0.00
Floor Space                  $0.00
Food Cost                    $0.00
Labor Cost                   $0.00
Hosting Content Fees         $0.00
New Product Marketing        $0.00
Social Media Marketing       $0.00
Utility Cost                 $8.00
Local Community Content                     Priceless
Net Profit      $293.00 per month after membership dues
 info (at) mediaadgroup (dot) com or 985-518-1388