Increase Your Social Media Presence With 

Our extensive Online Social Media presence would be out of reach for most businesses since it would require a full time administrative team and a large marketing budget to operate and reach all the areas we engage in.
We use our own multiple brands to assist with our marketing efforts on Search Engines, Multiple Facebook Pages, Multiple YouTube channels, Pinterest, Google Plus, Multiple Twitter channels as well as offline marketing campaigns.
Visit Media Ad Group | MAG Marketing Network's profile on Pinterest.
Video and Social Media is MUST for MARKETING YOUR BRAND TODAY
Read More Here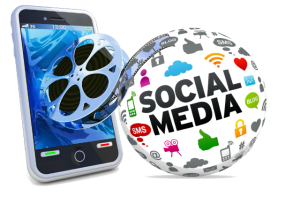 According to Wikipedia, more of your customers/clients are on some form of Social Media than most business owners realize.
Verify Our Accounts For Yourself
YouTube:
https://www.youtube.com/c/Mediaadgroup
http://www.youtube.com/user/cajuntvnetworkshows
http://www.youtube.com/user/cookingwithkade
Facebook:
http://www.facebook.com/MediaAdGroup 
http://www.facebook.com/SocialMAXorg
http://www.facebook.com/cajuntvnetwork
http://www.facebook.com/VideoMall.TV
http://www.facebook.com/kidneydialysisnetwork
Pinterest:
http://www.pinterest.com/mediaadgroup
Twitter:
http://twitter.com/mediaadgroup
http://twitter.com/socialmaxorg
http://twitter.com/discountbomb
http://twitter.com/cajuntvnetwork
http://twitter.com/cookingwithkade
http://twitter.com/blnlearning
http://twitter.com/nephrologygroup
http://twitter.com/dialysisnetwork
Google+:
http://plus.google.com/u/0/+KenDugasMAG/posts
LinkedIn: