"The New Economy" Package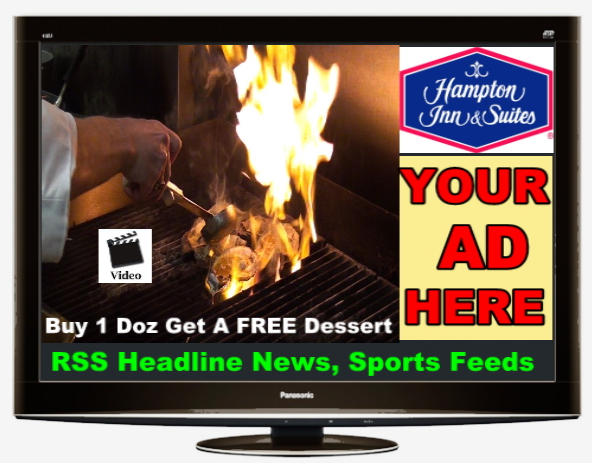 "THE NEW ECONOMY" Program Gets Your Business Massive Exposure On/Offline
 What you Get for $100 a Month… With No Contact Required
We add a new spin on an old concept.  We've taken billboard, television and social media, merged them all together to create an innovative program. This program allows your screen image to be seen on various online social media platforms as well as multiple times a day on a screen in the network of your choice. This wide range of exposure helps to drive product awareness and increase brand exposure.
"The New Economy" On/Offline Marketing Program
The New Economy Package,  $100 per month…Pick the screen location of your choice (can be moved around town every month at no additional charge). Increase conversion rates on all your marketing with a DiscountBomb account (Included)!  Listing on our merchant directory. DiscountBomb App (give your customers up to 3 incentives), also get a free micro-site linking to your Website, Facebook page, Blog, Map etc. We post your business on our own Facebook pages.  Your Business is found on our "Save Money Houma" Pinterest board with over 3500 followers, Random Tweets and Re-Tweets to 65,000 Twitter followers, Local "Save Money" blogs and a Branded Video For Your Business.

This package is like having a part-time assistant to help your business with marketing for $25 a week!
Your Ad Gets In Front of a Captive Audience In a High Traffic Location Multiple Times A Day,  P

LUS

 MASSIVE ONLINE EXPOSURE!
(Houma Region Examples)
3- DiscountBomb.com Intro merchant account with free microsite and mobile app (Example) 

http://discountbomb.com/sites/VooDoo%20BBQ

 
4- Twitter post to 69,000 + followers on

@discountbomb @mediaadgroup @socialmaxorg @savemoneyhouma @cajuntvnetwork 

linked to your content on the blog.
6- A Branded "Save Money Houma" Video Indexed on Google Search Results
Free Branded Video (Must offer incentives)
---
SEE AN ACTUAL SCREEN IN ACTION HERE

 Free Image update Monthly on your Ad Campaign
additional Image changes are: $5 for your Images (440X404px), $25.00 For Images we have to create.
 info (at) mediaadgroup (dot) com or 985-518-1388